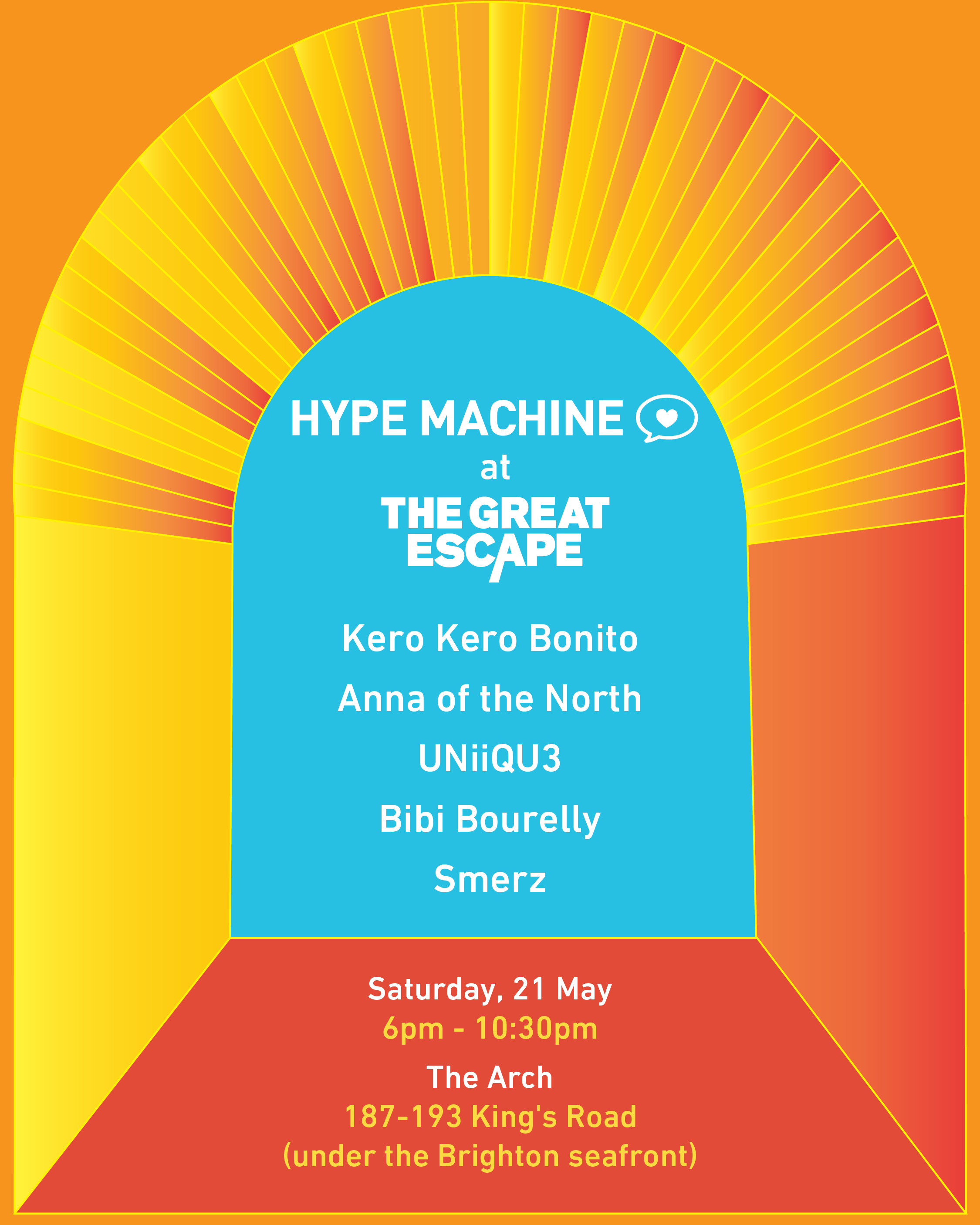 Hype Machine returns to Brighton, England this month to present a showcase at The Great Escape Festival on Saturday May 21.
With over 400 artists performing, The Great Escape is considered Europe's leading festival for new music—a bit like the UK's version of SXSW.
London trio Kero Kero Bonito headline the bill. They're joined by blogger favorite Anna of the North, Jersey club matriarch UNiiQU3, hotly-tipped Danish duo Smerz and, making her live UK debut, Bibi Bourelly (the Def Jam-signed maverick behind Rihanna's "Bitch Better Have My Money").
Hype Machine at The Great Escape showcase happens at The Arch (189 King's Rd, on the Brighton seafront), starting at 6pm on Saturday May 21.
For more bands to check out, view our TGE 2016 Blogorithm, where UK music sites give you their top picks for ones-to-watch.