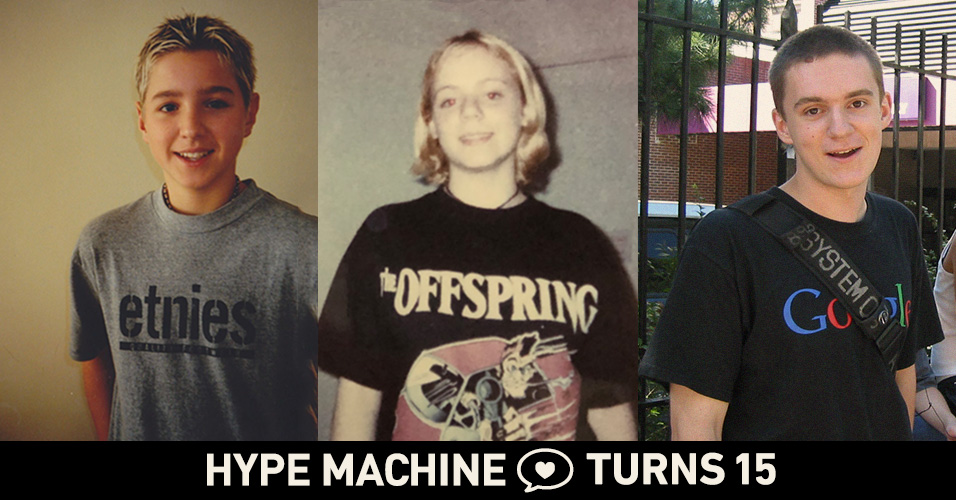 This is our 15th year on the web! Wow.
Hype Machine is a lot like the three of us when we were 15—completely obsessed with music, and always online. We listen to different stuff now, but that drive to keep searching for new music, through different genres, across decades, recommended by people we've never met who share our tastes, that hasn't changed. If this is where you find your music, chances are, you feel the same.
Hype Machine is here today thanks to the support of our listeners, who kept the service going when we were sure we'd have to shut it down. The community came together and said, there's still more music to discover. And if that's important to you too, become a supporter and help us celebrate our next birthday.
Thanks for listening,
Dave, Zoya, and Anthony