During the past few weeks I've been playing with the URGE – MTV's subscription all-you-can-eat music service. Good value for the money.
High-quality editorial content in the service is refreshing, as MTV spent some time creating, designing and curating the front pages of the site. So sure, the Windows Media player integration and the DRM suck, it will never work on a Mac, but the actual service has some cool tunes and well-assembled playlists and features. They live up to "Get music from people who get music" in their tagline. Cool!
If only I could tell other people about it.
Not only am I unable to copy any text from the URGE artist blurbs and blog posts (is that a version of text DRM?), any "Share" buttons you may find simply generate links where your friends will be directed to download the URGE software. Sure, once they do, they will see what you sent them, but 'cmon.
This "war on sharing" runs deeper. I happened to stumble into an awesome mix by Digitalism, which appears to be an URGE exclusive. I wanted to share it with a few of my friends, but found that it was entirely impossible to buy, download or share it. I resorted to just describing it over IM and sending a screenshot of the playlist (!) to another friend.
Here's what it looks like: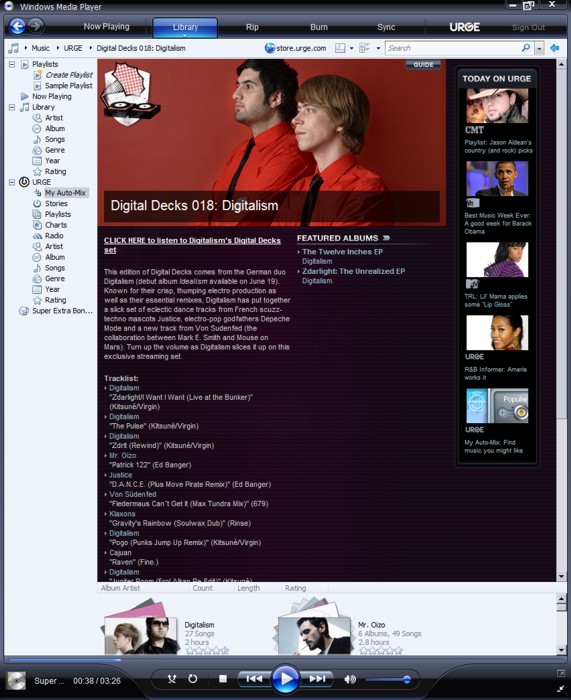 I can't link to the place where you could find this on URGE. Ha!
Check out Hype Machine, Last.fm and Amazon for Digitalism – you will have better luck there.