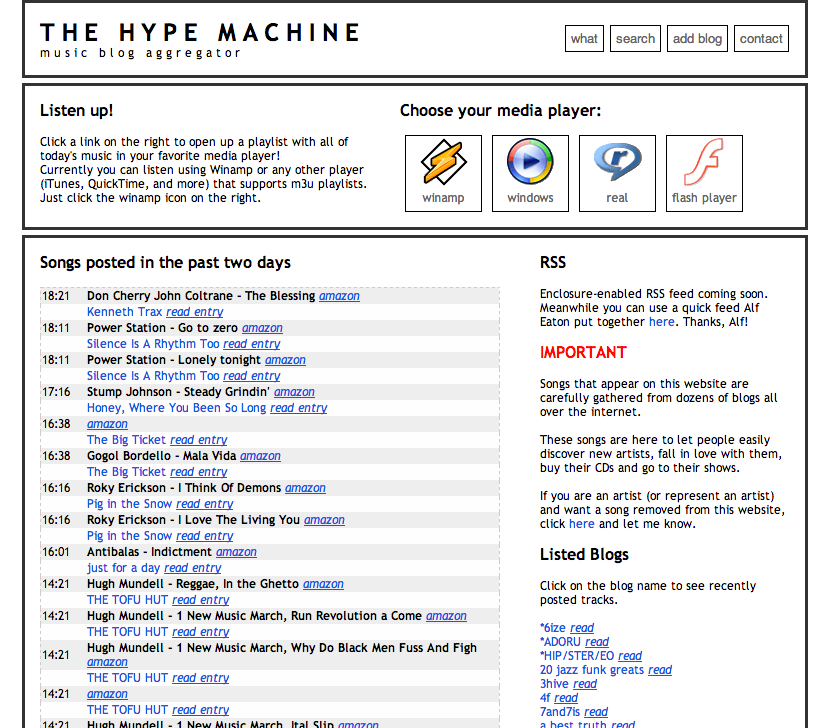 It's hard to believe it has been 9 years since people started using Hype Machine. In this time, they've been able to graduate high school and college, complete their dissertations, start families, sell companies, and so much more.
And along the way, over a million and a half of them have found new music. I am really proud we could make this possible.
During this year, we've been busy! We:
Of course, we are never done. We are still working to find ways to delight you that are different, refreshing, and offer you an experience you can't get anywhere else.
Thanks for listening!