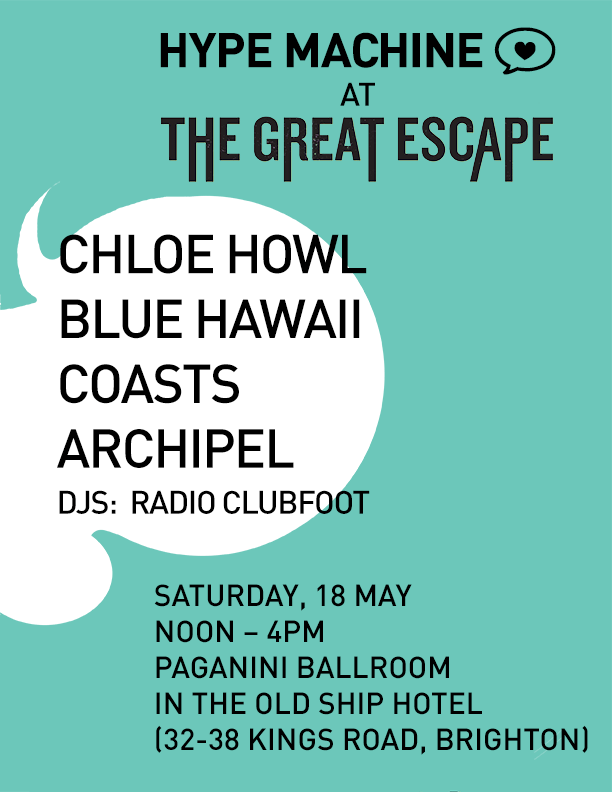 The Hype Machine is stoked to be partnering with The Great Escape Festival again this year.
The festival is a great opportunity to check out dozens of the emerging bands and artists you may already have discovered here on the Hype Machine. In fact, we asked a bunch of our favorite UK-based blogs to highlight their top picks for who to see this week. Check out their Blogorithm here.
We're also presenting a lineup of our own, featuring Chloe Howl, Coasts, Archipel and Blue Hawaii, plus UK blog Radio Clubfoot DJing between sets.
Join us on Saturday (18 May) from 12noon – 4pm inside the ornate Paganini Ballroom at the Old Ship Hotel to see some of the festival's most hotly-tipped acts. Hope to see you there!
(Oh, and say hey to Joe if you catch him – he's our man in the UK.)