Hype Machine's been tracking music discussed on blogs since 2005, bubbling up the most popular tracks of the moment in our Popular charts. We monitor what the Hype Machine community is favoriting, which artists are being posted most frequently, and what's getting tweeted.
But there was one part of the music landscape we hadn't been tracking—videos. YouTube, which also launched in 2005, has become the preferred channel for many labels and artists to announce their new releases. Bloggers may have been talking about them, but they weren't being recognized on Hype Machine—until now.
This is our new Videos chart: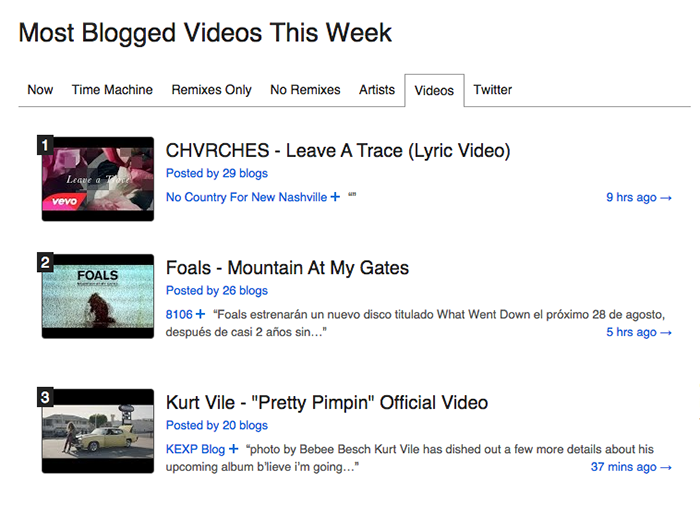 It collects videos being posted most frequently by blogs in our list, and we hope it gives a more complete view of what's happening in music right now. As usual, you can play the tracks, visit the blogs, and read their posts.
Try it out, let us know what you think!