This week, we are starting to work with not one but two of our favorite teams on the Internet!  In addition to Spotify, we are launching a beta of our partnership with VHX.tv, a beautiful way for artists and filmmakers to distribute their work.  Jamie, Casey & the rest of the team have been crafting amazing video experiences for years, so we are excited to play with their tech in the world of music and blogs.
While listening to our popular page, and watching our favorite video sites, we've wondered: what are the most interesting videos on the music blogs we monitor?
So we thought to find out, and we made HMTV: a constantly evolving chart of the most popular videos on music blogs, all wrapped in a slick VHX.tv player, and complete with a lights-out mode.  Have a look!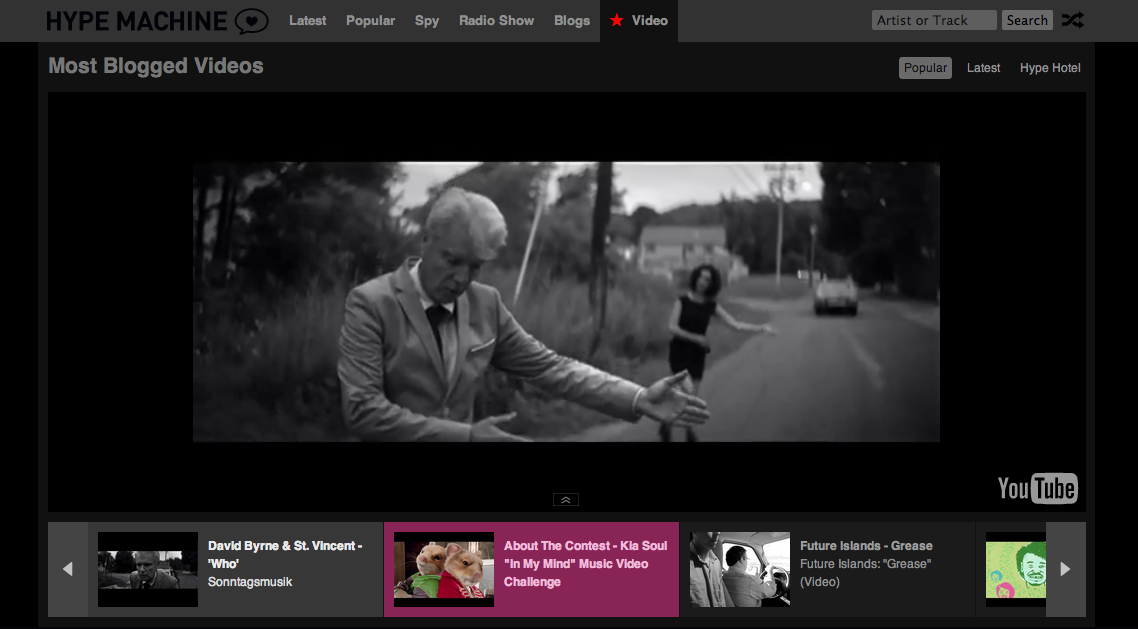 This is just a first revision of this experience, much more is to come.
As VHX.tv begins to distribute more video by musicians, we are thrilled to support them in developing this new revenue stream for creators.