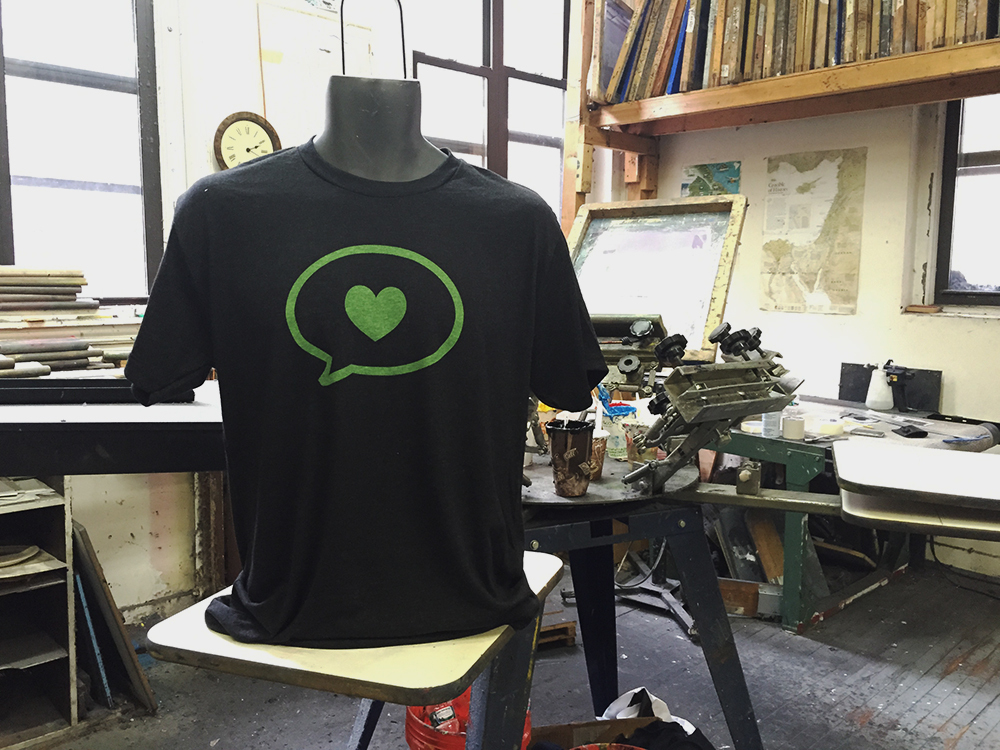 We've restocked our Merch shop with new tees. They feature a soft print of our logo bubble, and feel very nice. Get one!
All of our t-shirts are silkscreened by Paul and Mookie at City Dog Screen Printing in NYC. Most of the screens have been reclaimed, but 1 or 2 of the old designs are still in this rack here ↓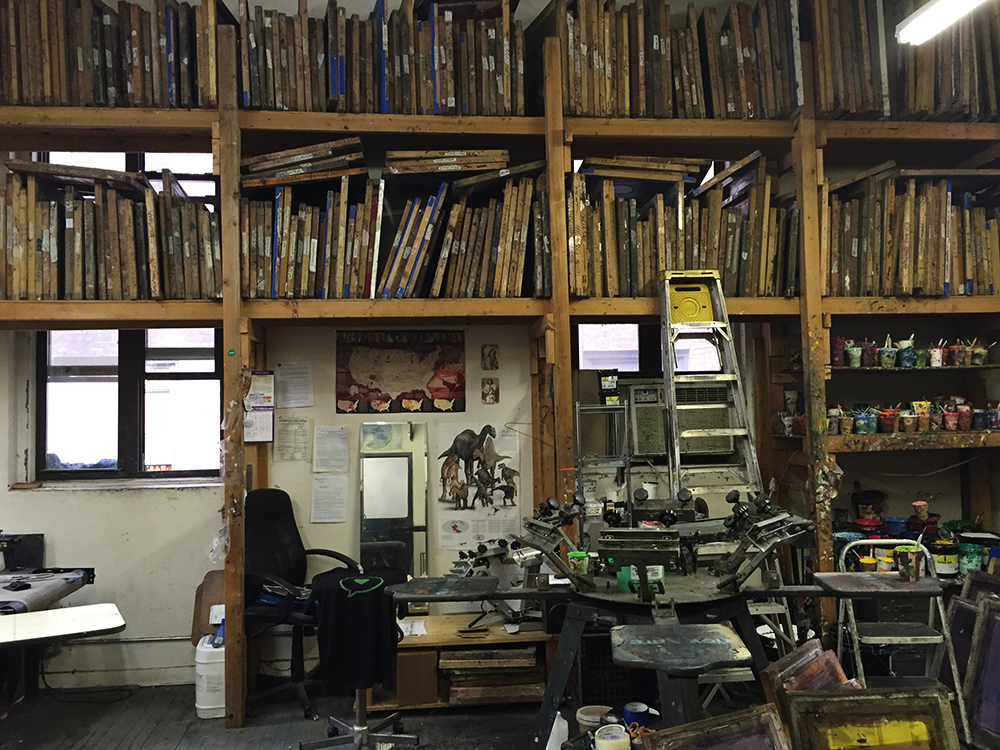 Do you have any of them? All of them? Send pics!