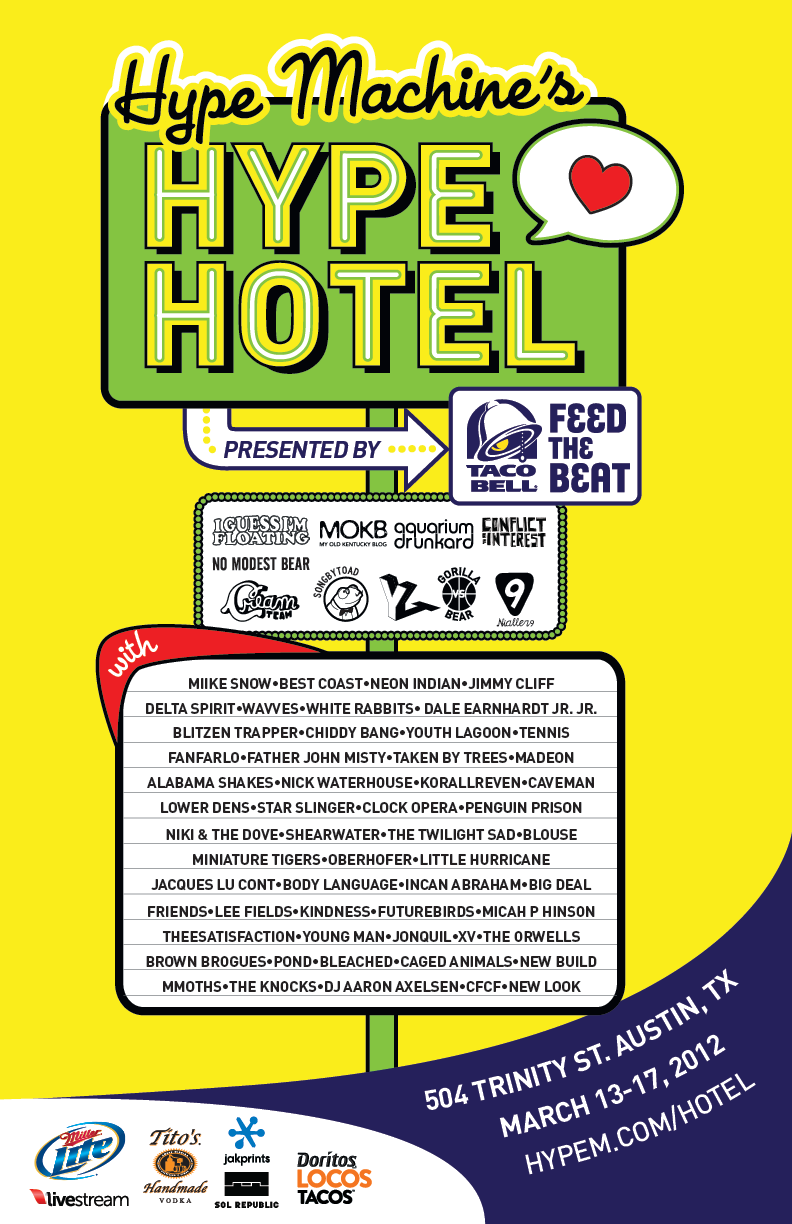 We are throwing our biggest party to date! Hype Hotel, presented by Taco Bell's Feed The Beat, is five straight days of music, drinks, and Taco Bell tacos, March 13-17 in Austin, TX.
Lineups are curated by the terrific My Old Kentucky Blog, Song By Toad, Aquarium Drunkard, Gorilla vs. Bear, Yours Truly, No Modest Bear, Cream Team, I Guess I'm Floating, and Nialler9. This is the closest we've come to recreating the Hype Machine experience in real life, and we hope you enjoy your stay with us.
A huge thanks to our sponsors: Taco Bell, Livestream, Miller, Tito's Handmade Vodka, SOL REPUBLIC, Jakprints, High End Systems and Orange Amps.
RSVP is now open.