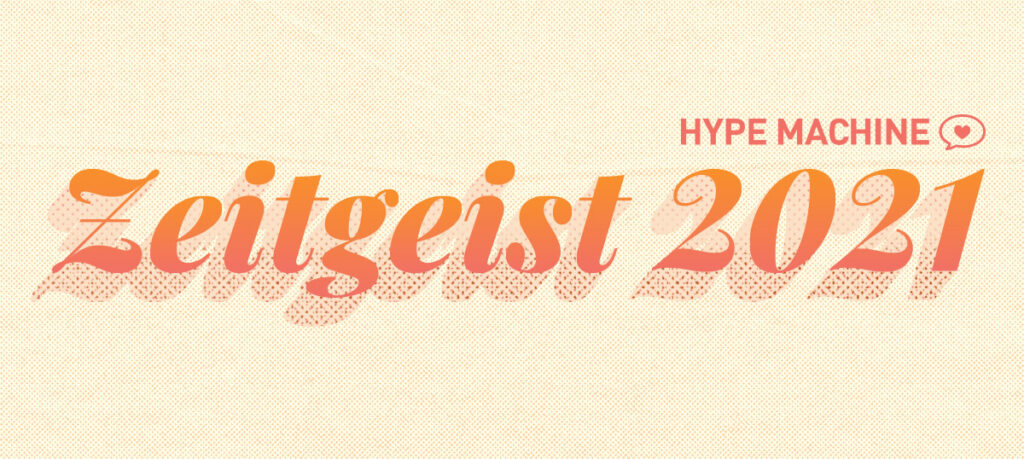 It's time: play back the music of 2021 in our 15th annual Zeitgeist!
Each week, we send out our Stack newsletter—a compilation of emerging new music we're hearing great things about. We've selected some standouts, grouped by sound, for a summary of the year. You can play them all in Stack Selects.
As always, we've calculated the most-posted Artists in Hype Machine's index, and the top tracks of 2021 in our community of supporters.
Thank you for listening with us this year.