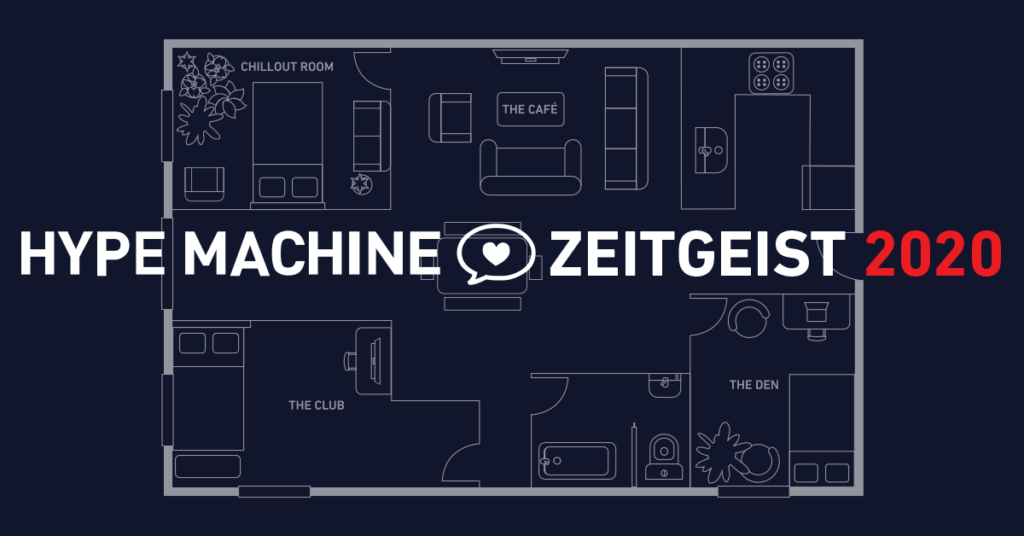 It's been a strange year. But the music never disappoints, and Zeitgeist is here with our annual look back at the best sounds of 2020.
Come by our virtual home and check out what's playing in each room, stacked with selects from our weekly newsletter. We've also listed artists that writers in our index were most excited about, and tracks getting the most love from our supporters, for a thorough recap of the year.
In 2020, community support mattered more than ever. If you can, become a supporter to keep Hype Machine running.
Thanks for listening with us.