Flavors.me is the easiest way to take control of your identity on the web, and one of its most notable features is the ability to display snippets of your public activity on many excellent web services.
The Hype Machine is now part of that list! Add us to your Services, and easily include your loved tracks, your listening history, and your favorite blogs in your digital self-portrait. Check it out: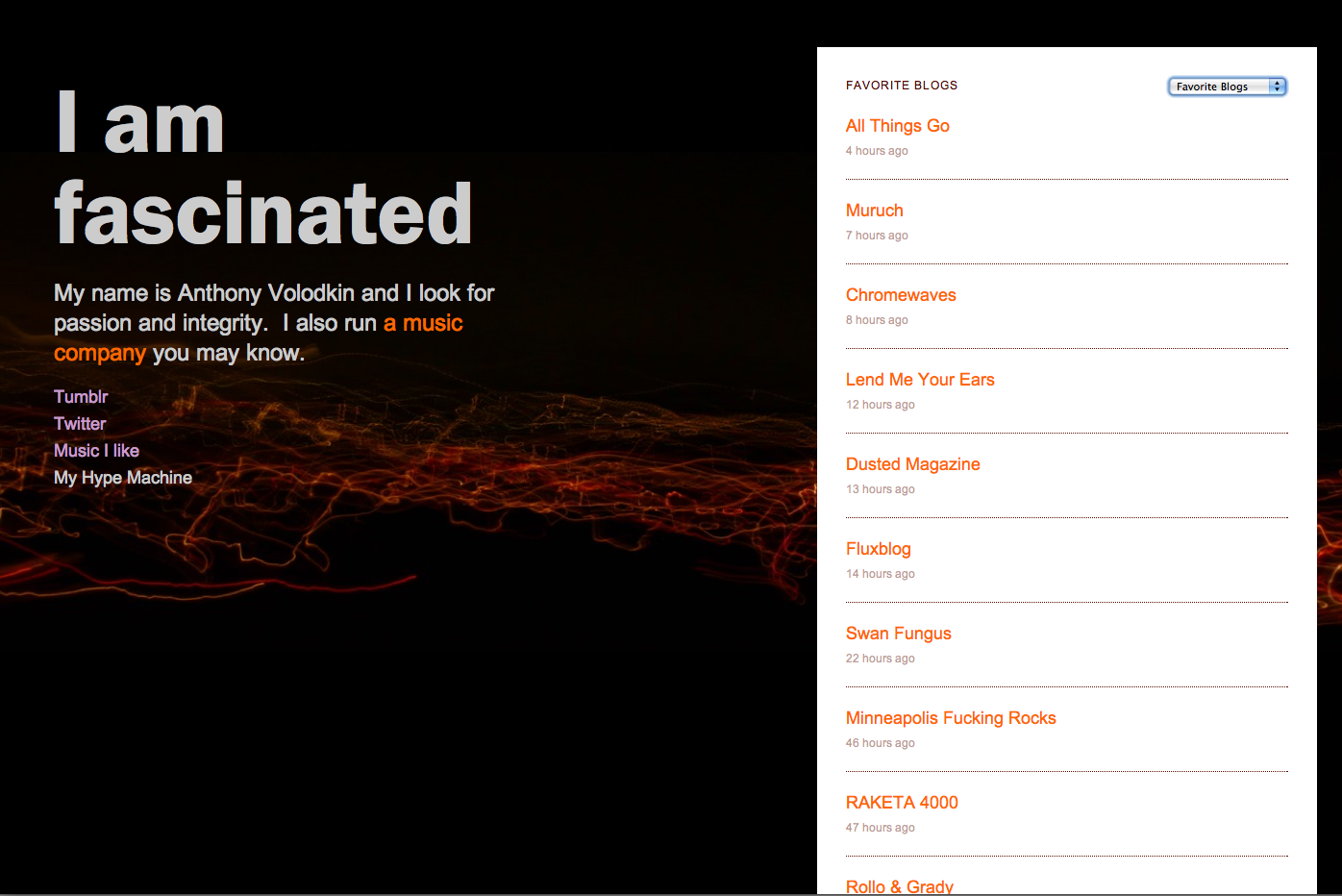 Anthony's favorite blogs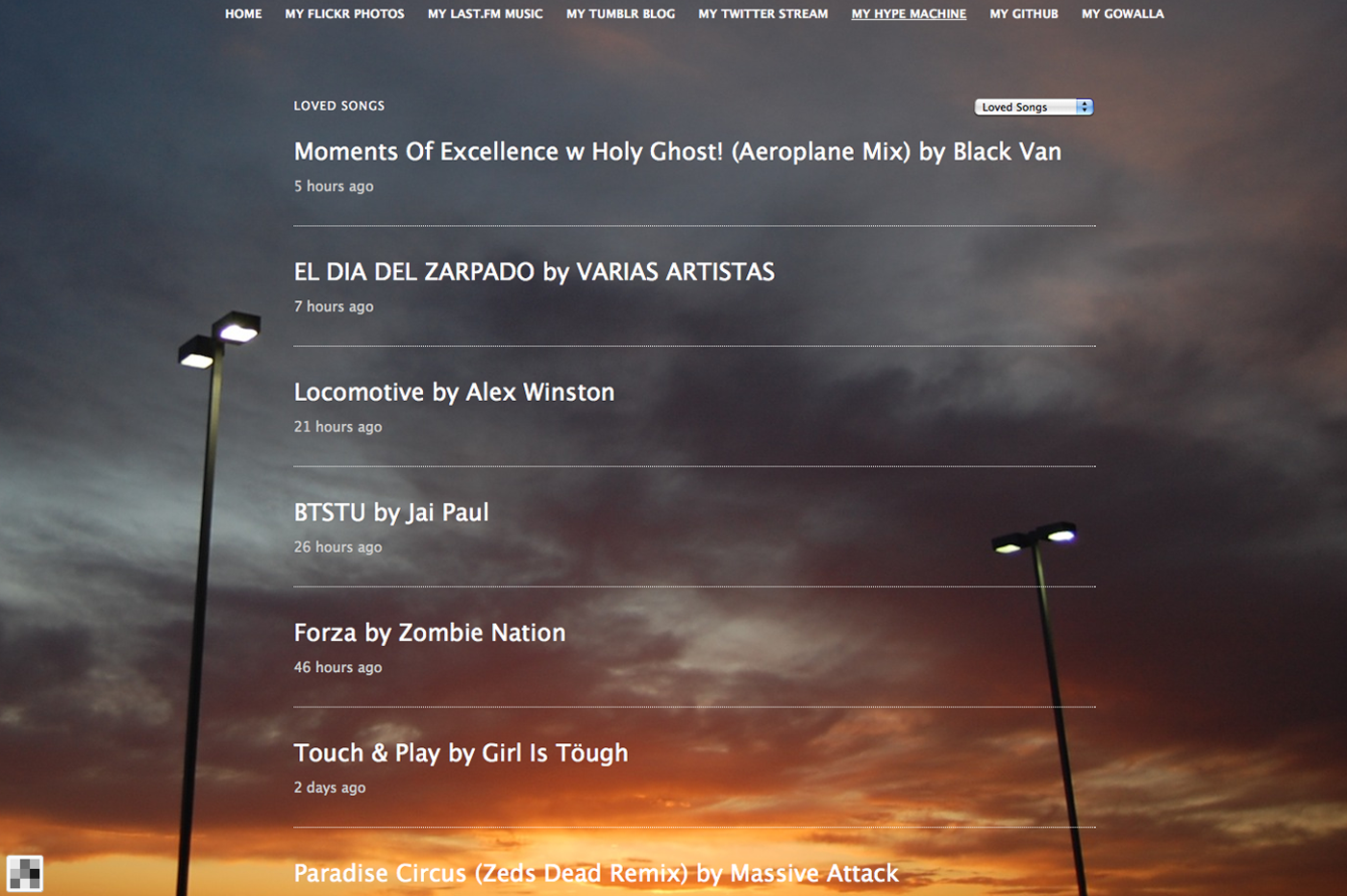 Dustin's loved songs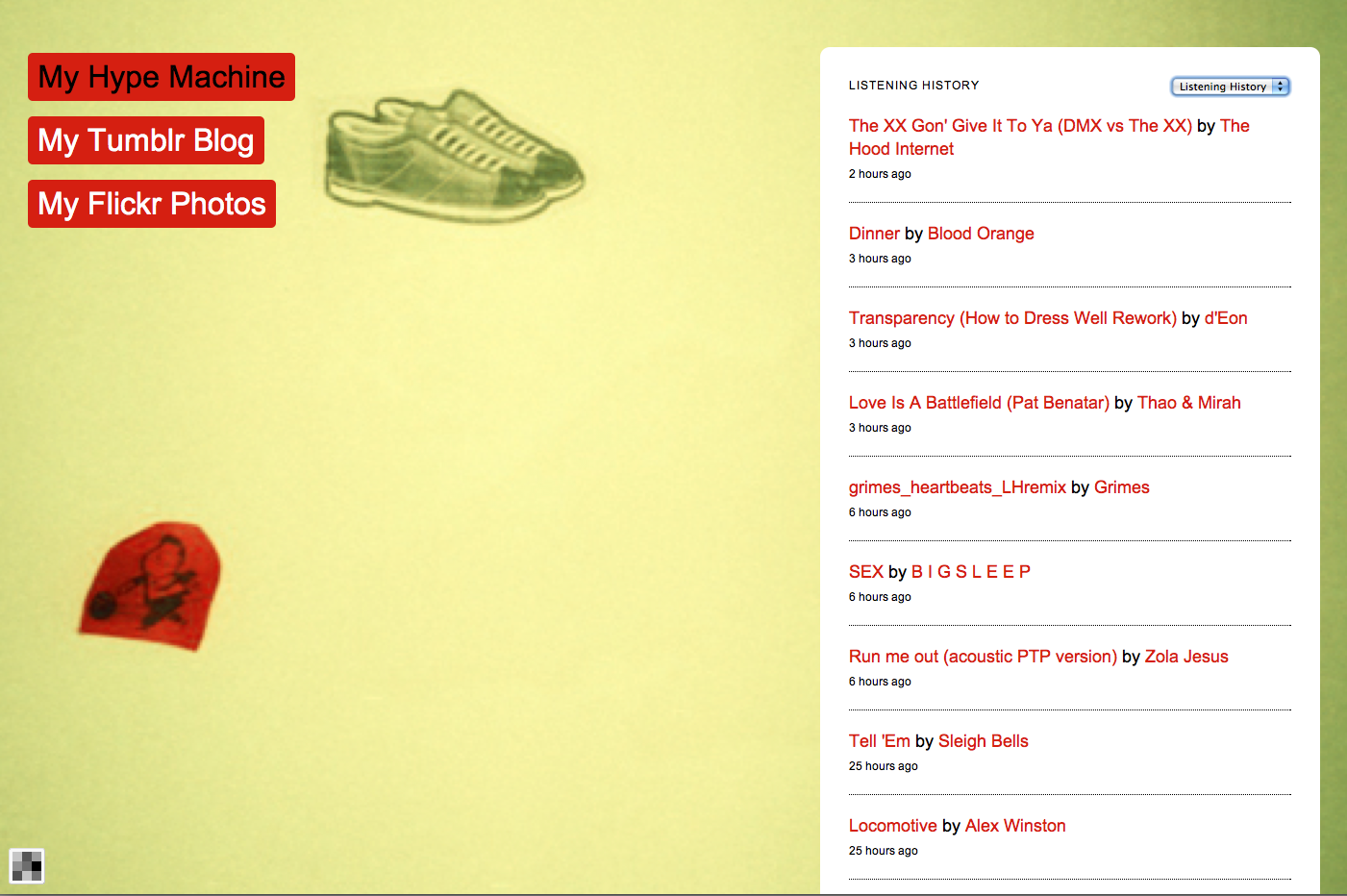 Zoya's listening history
With this integration, you are now one step closer to having a complete .you.