Last week, as I was about to visit Markus (starfrosch.ch) in Bern, Switzerland, I was faced with a very usual question: What's happening in the town while I am visiting?
After googling around a bit for event sites, looking at a bit of German and "events" in 2007, I figured to check Last.fm's concert search before giving up.
So I logged in and set my location to Bern in the profile and was surprised to see events! After some more browsing and listening, Lucien Dubuis left me very curious. A crossover jazz & rock trio, they seemed like they could be fun, so I figured to check this show out.

Given that all the other concert tracking & notification services can't even find Bern on the map, I was thrilled!
It turned out the show was taking place in the beautiful PROGR space which hosts a variety of cultural and music events. A lovely evening, both Markus and I really got a kick out of Lucien Dubuis' performance – they were having lots of fun on stage and it spread throughout the room.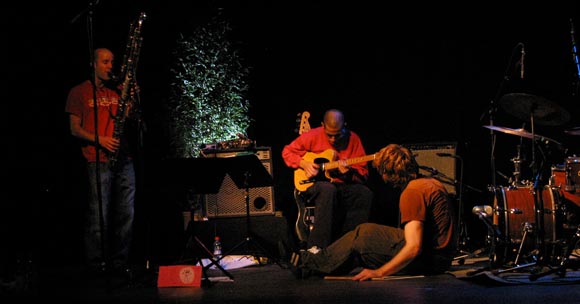 What's so special about all this? It just made it very clear to me that no matter how great a concert notification service is, it is simply worthless without sufficient data. One can argue that the services I mentioned above just cover the US, but in reality, they don't even do a complete job there.
I want to know about concerts all over the world in giant cities and small towns, all in one place. Saying "we only do cities" or "we only do the US" is a copout. Where is this service?