The other week I picked up a Blackberry and in addition to the fine e-mail device that it is, it also turned out to be a killer mobile entertainment gadget.
After all, if I can read Craigslist on the subway, bus or during uneventful lecture moments, do I really need fancy overproduced mobile video?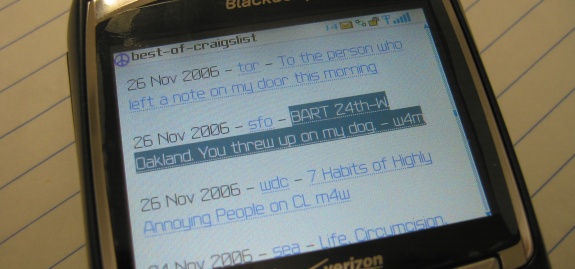 Craigslist beats crappy video anytime.