Some of the benefits of having a Hype Machine user account are cool new ways to share the music you discover.
Connect your account to Twitter and the machine will auto-tweet your favorite songs. Connect to Last.fm and you'll be able to keep track of everything you listen to on your Last.fm profile! Here's how: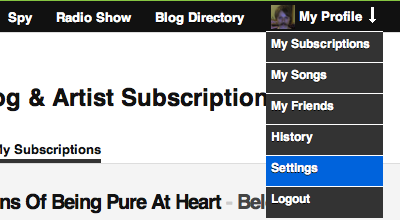 Step 1: After you are logged in, hover over My Profile, then click on Settings.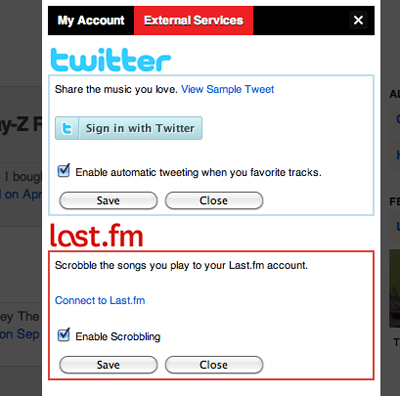 Step 2: Click the External Services tab and sign in to your Twitter or Last.fm account. We use OAuth for authentication, so you do not need to enter a password. Do make sure you've checked the "Enable" box for each service you want to use, and click Save.


Step 3: You're done! The Hype Machine will now automatically post tracks you've loved to Twitter, and track songs you've listened to on your Last.fm profile.