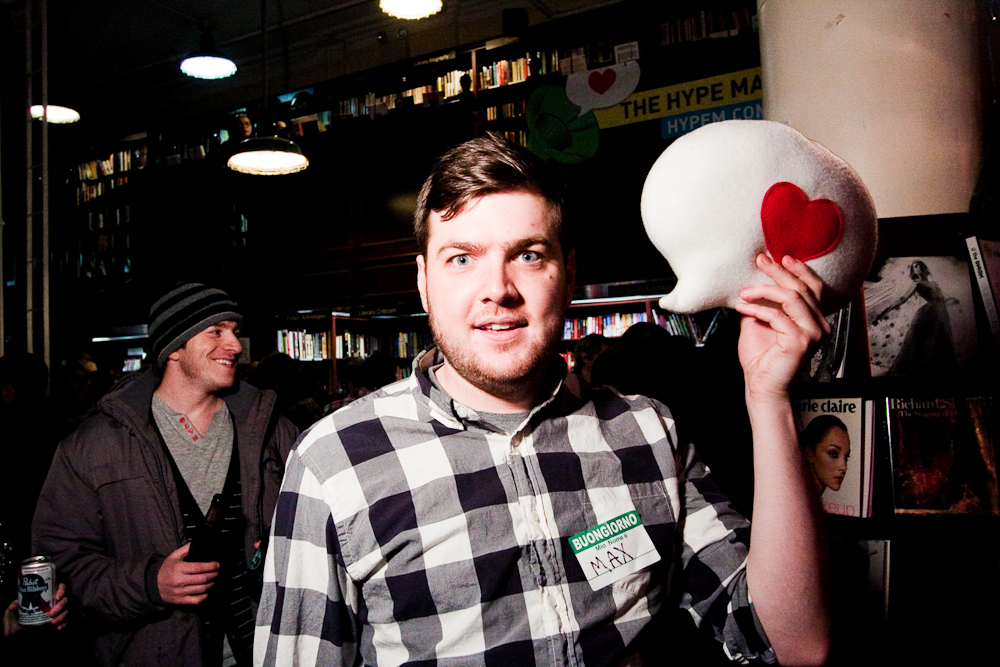 Max Silvestri, hosting, bonding with the Hype Machine pillow.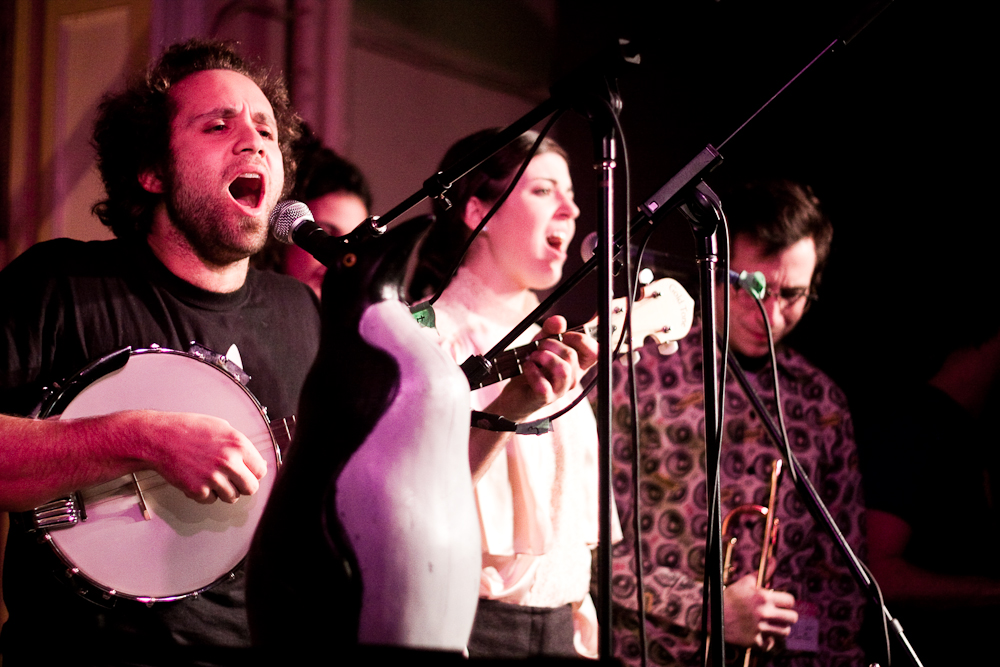 Cuddle Magic take the stage with 9 members, myriad instruments, and a giant penguin.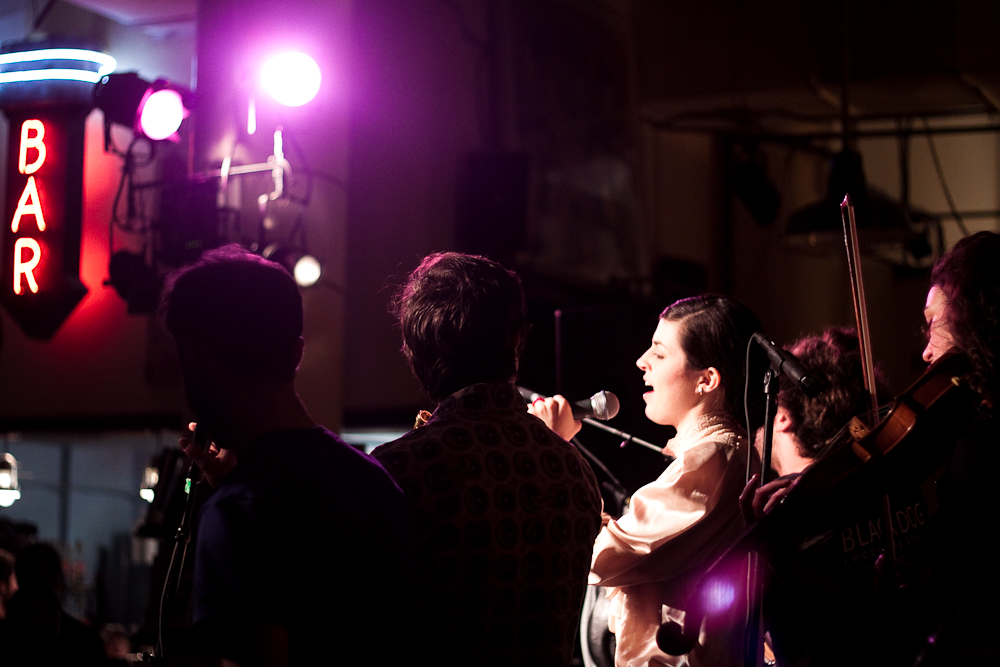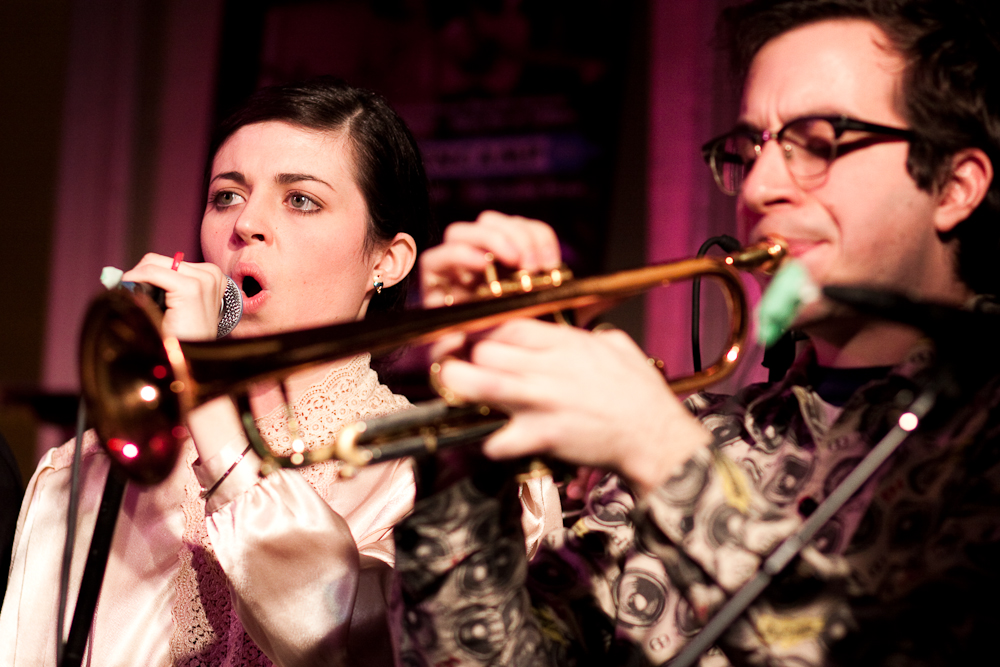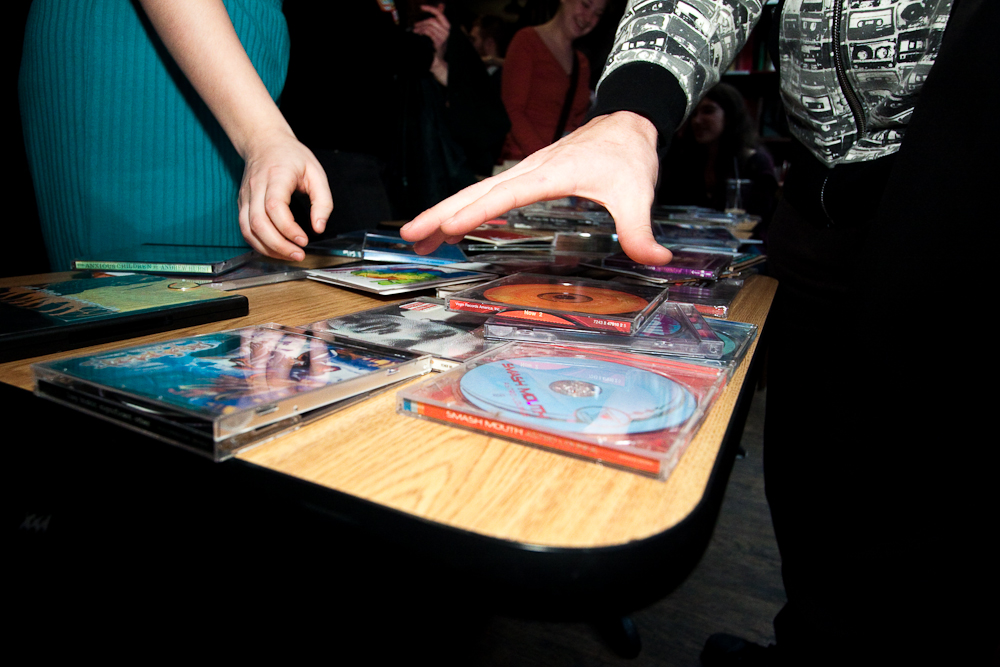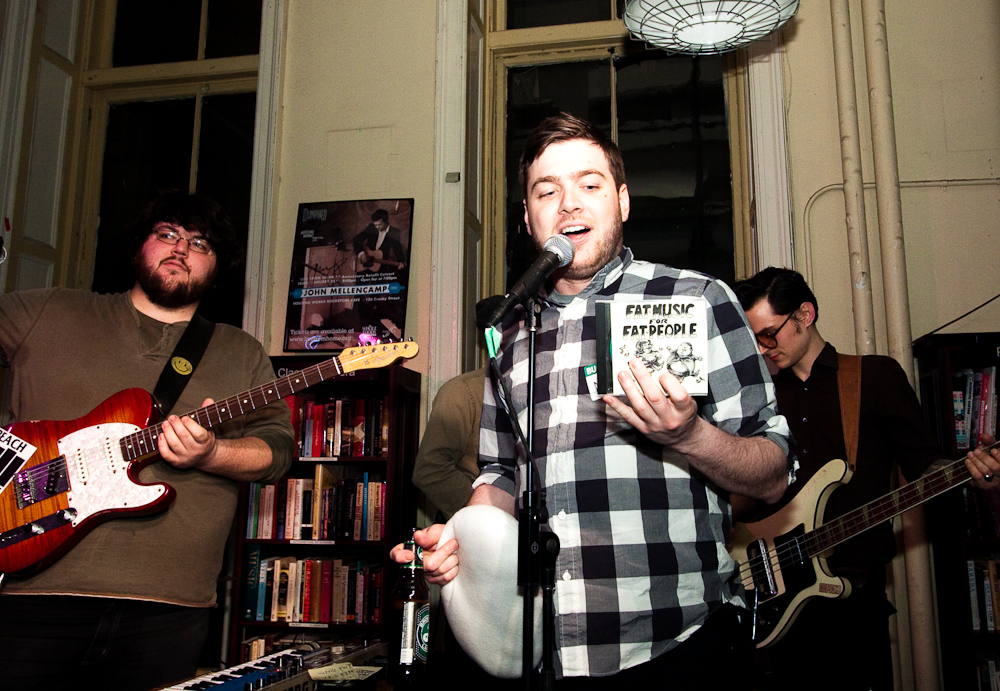 Who brought all the copies of "Fat Music for Fat People" to the swap?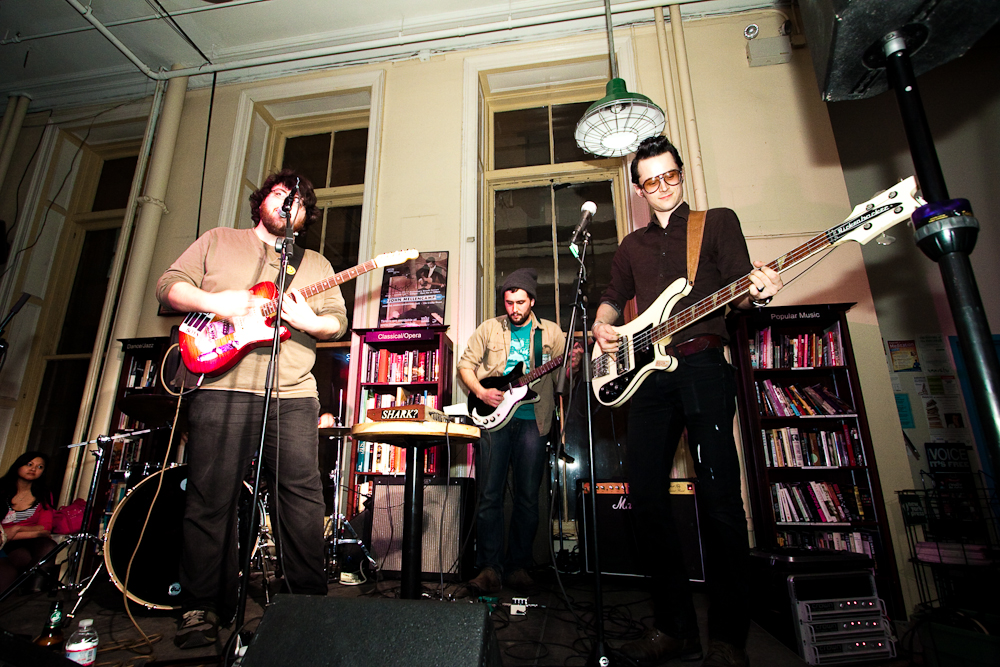 Shark? get ready to rock the books off the shelves.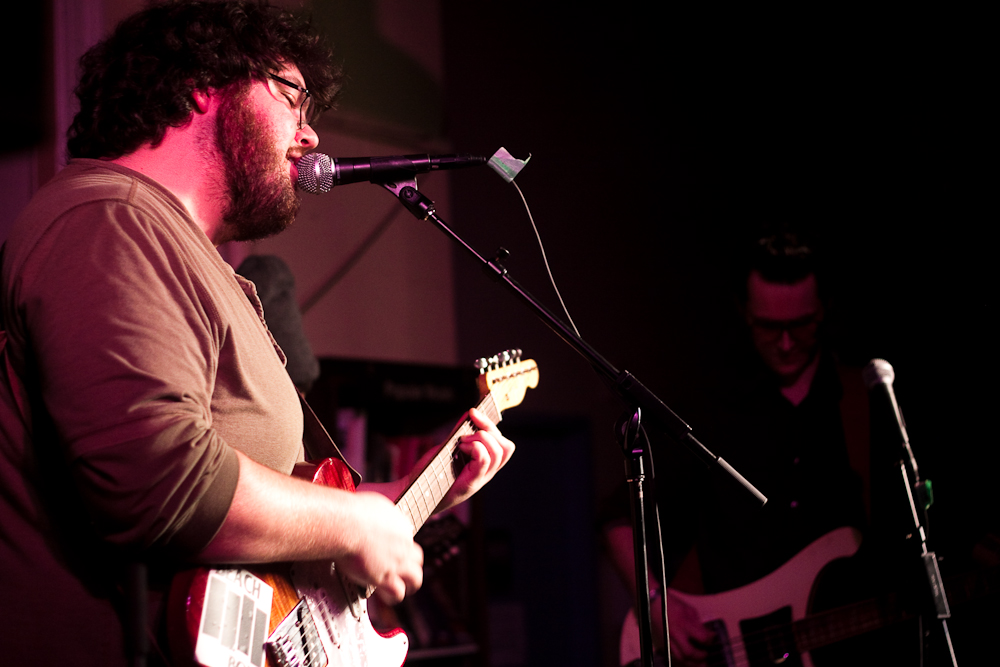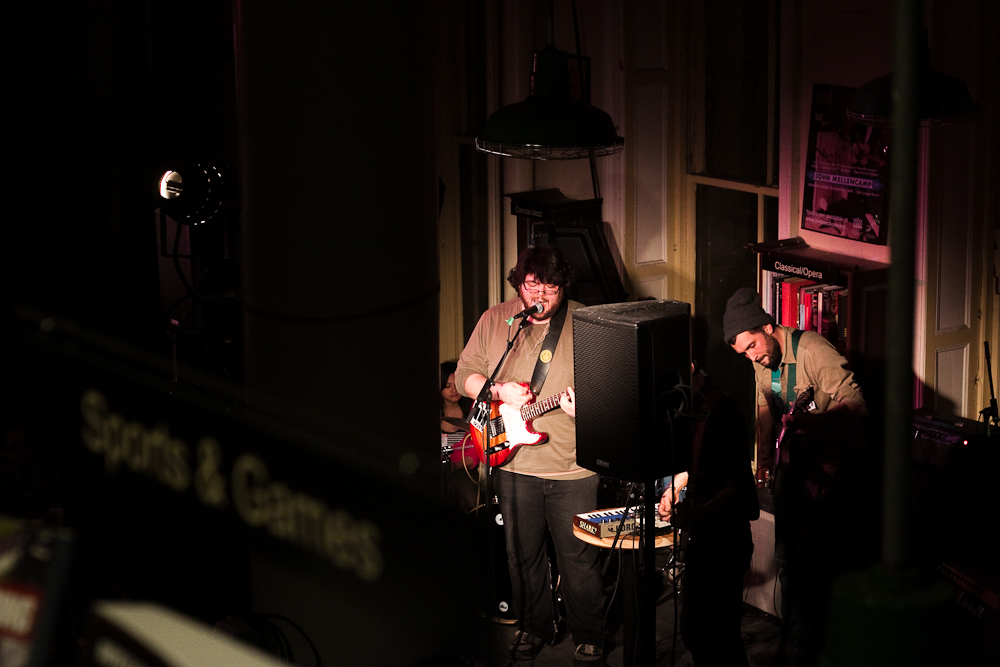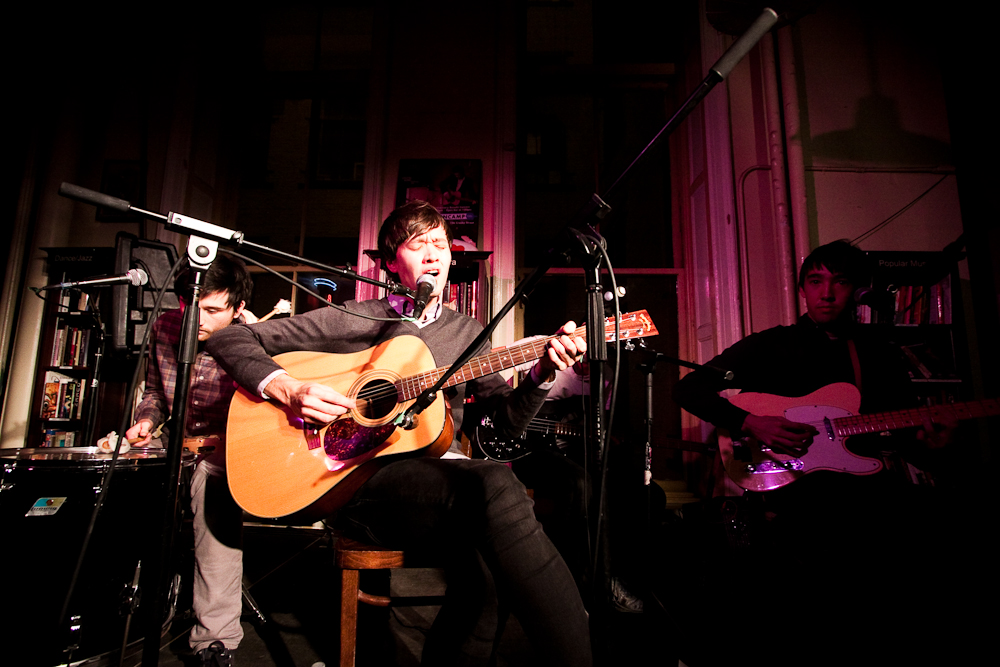 The Morning Benders close out the night with an acoustic set of songs from their new album.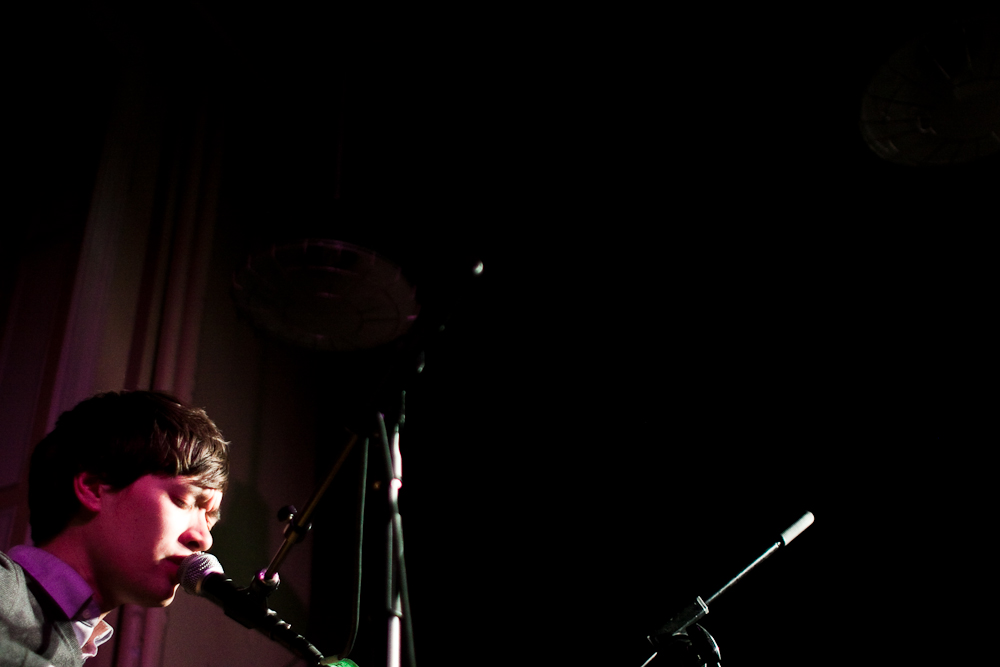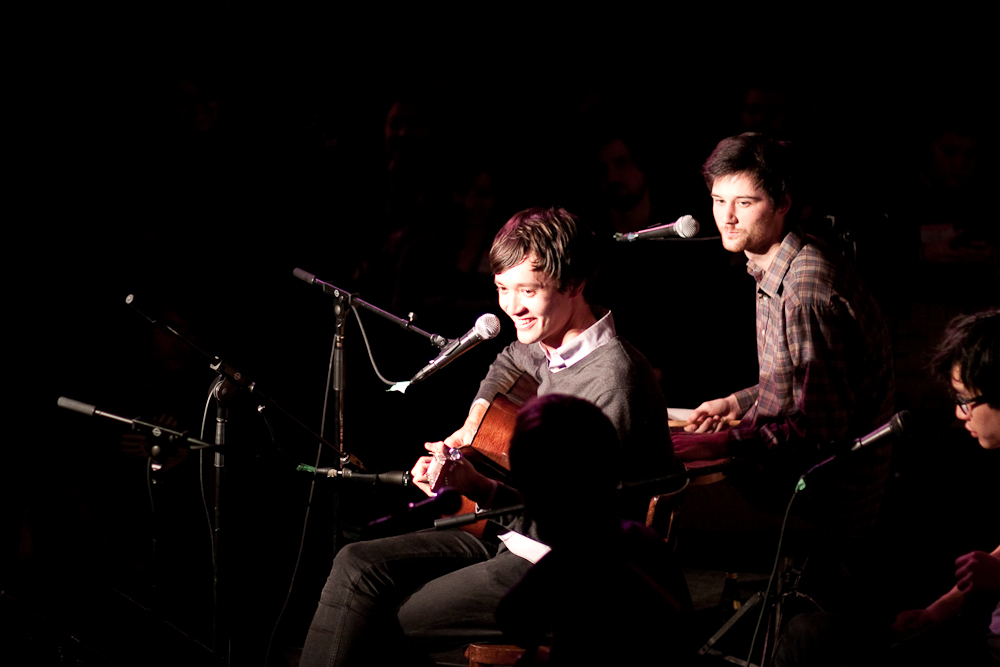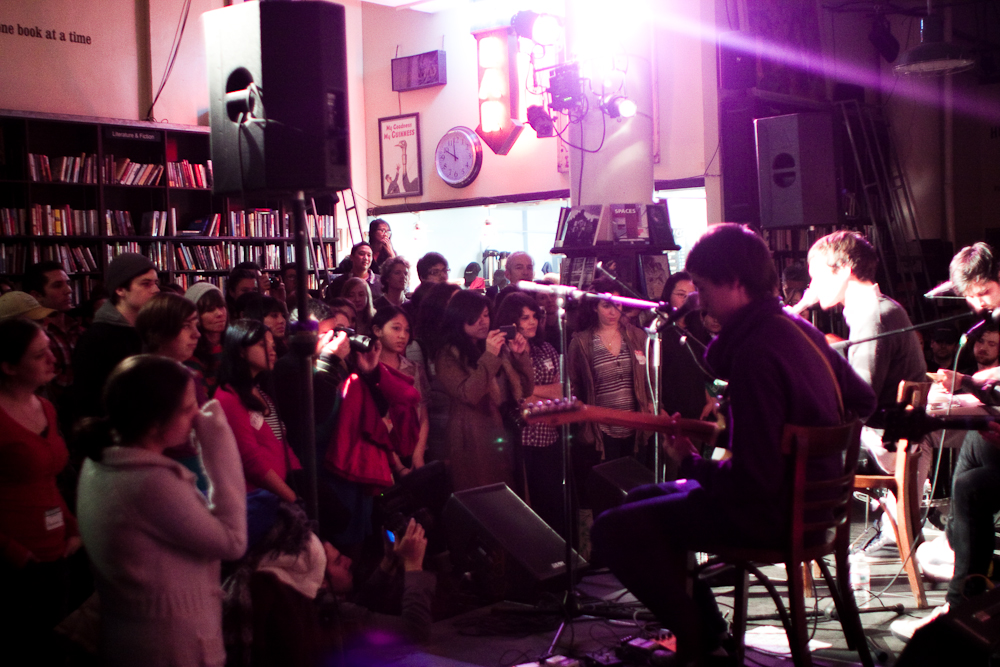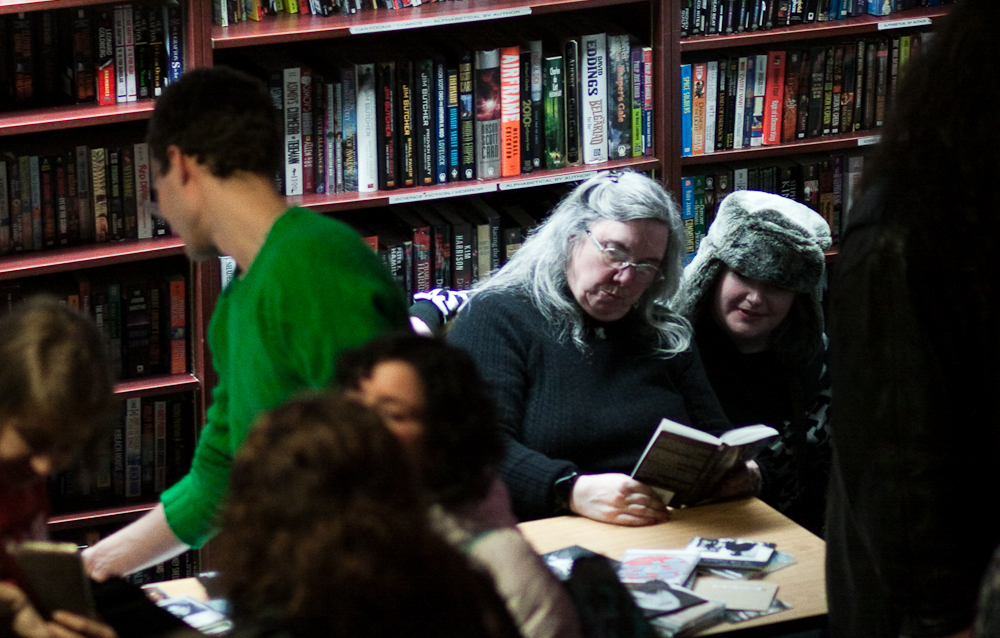 This is a bookstore…
This was a wonderful, happy evening of friends and music, and thanks to everyone who came by and drank a beer, we raised nearly $3000 for Housing Works! Want to organize something cool in your city? Tell us what you're thinking, and let's help everyone fall in love with something new.
Photography: Kyle Dean Reinford