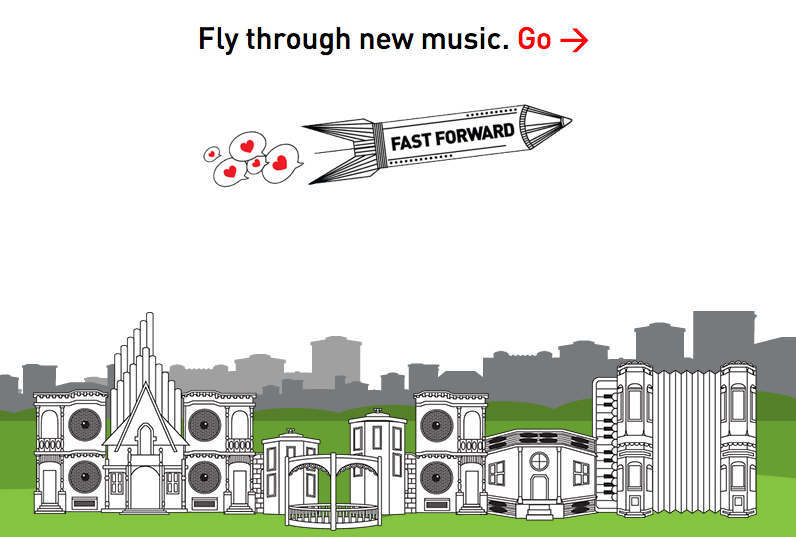 We're giving away some sweet SOL REPUBLIC headphones!
Contest: Download and decorate any of the buildings on our Fast Forward splash page. Paint, draw, collage, print them out, scan them back in—get creative!
Submit your entries here or post a link in the comments on this post. We'll pick two favorites to win a choice of SOL REPUBLIC Amps or Tracks HD headphones on June 4. Paint our houses, please!