Here's something exciting we launched last night: remix tracking!
Remixes are cool for a few reasons: they can give you a new take on an old favorite, and they can introduce you to an original you'd never heard before. Our system now tells you how many different remixes of a track have been blogged:


You can visit the track page to see all of them: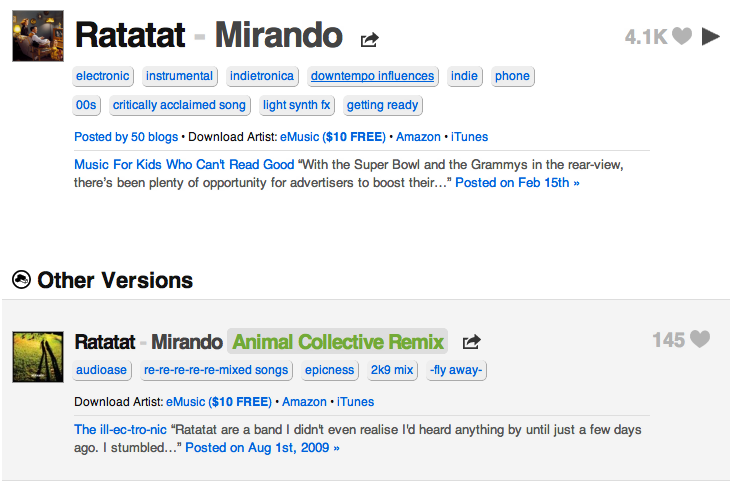 And when you visit a remix page, you'll see the original track, as well as other versions: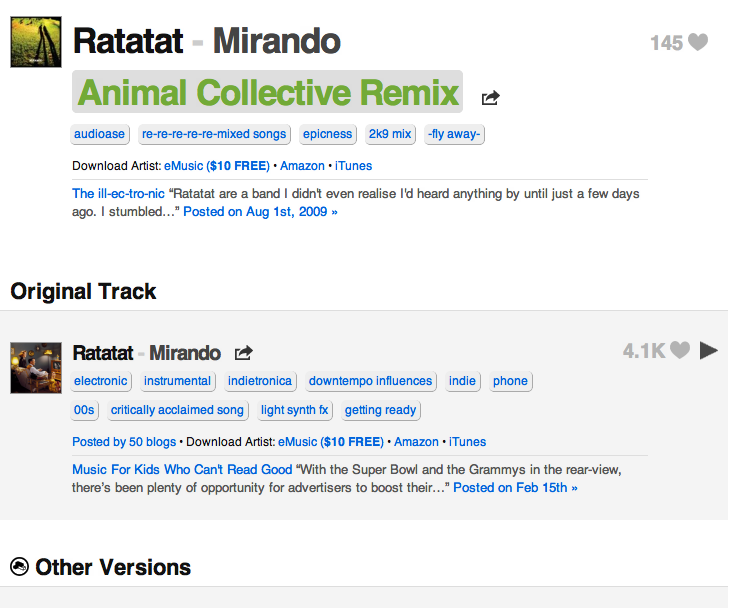 We're spotlighting remixes with the Creative Commons remix icon (those are little building blocks, if you were curious).
We also know that some people LOVE remixes, and some people HATE remixes. So now, you can listen to all-remix or no-remix versions of our Latest and Popular pages. Try it out and let us know what you think!