While Hype Machine is all about breaking you out of the genres you are comfortable with, we do know that the desire for the guilty pleasures of familiarity exist.
That's why we've made the genre view available on the site some time ago. It uses Last.fm tags for each of the blogged tracks, and organizes them accordingly.
Recently we've been testing a new enhancement to this page. It lets you filter the tracks that show up in a given genre by the number of favorites they've received. So you can adjust your level of adventurousness here: early listener (between 0 and 25 favorites) or comfortably popular (500+ favorites).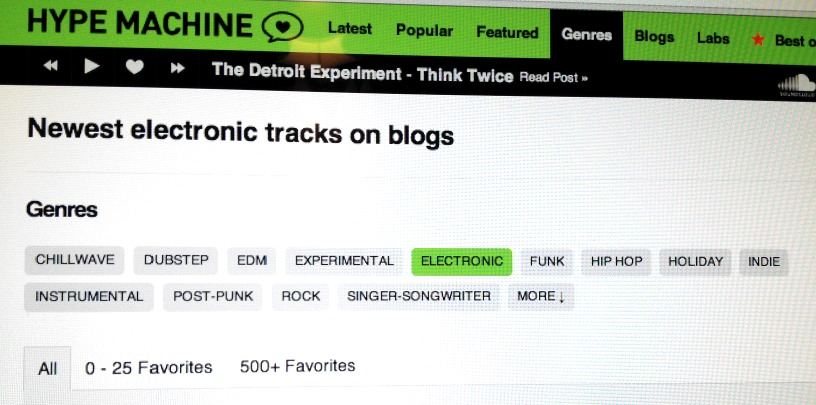 Let us know what you think!