If it's mid-April, we may have finally gotten enough sleep to tell you about our massive party at SXSW.
Hype Machine's Hype Hotel, presented by Taco Bell, returned to Austin for another 5 days and nights of the best music being covered on music blogs. Aquarium Drunkard, Gorilla vs. Bear, Stereogum, I Guess I'm Floating, YVYNYL, Yours Truly and PORTALS  joined us to curate night and day parties, championing great artists just like they do every day on their sites.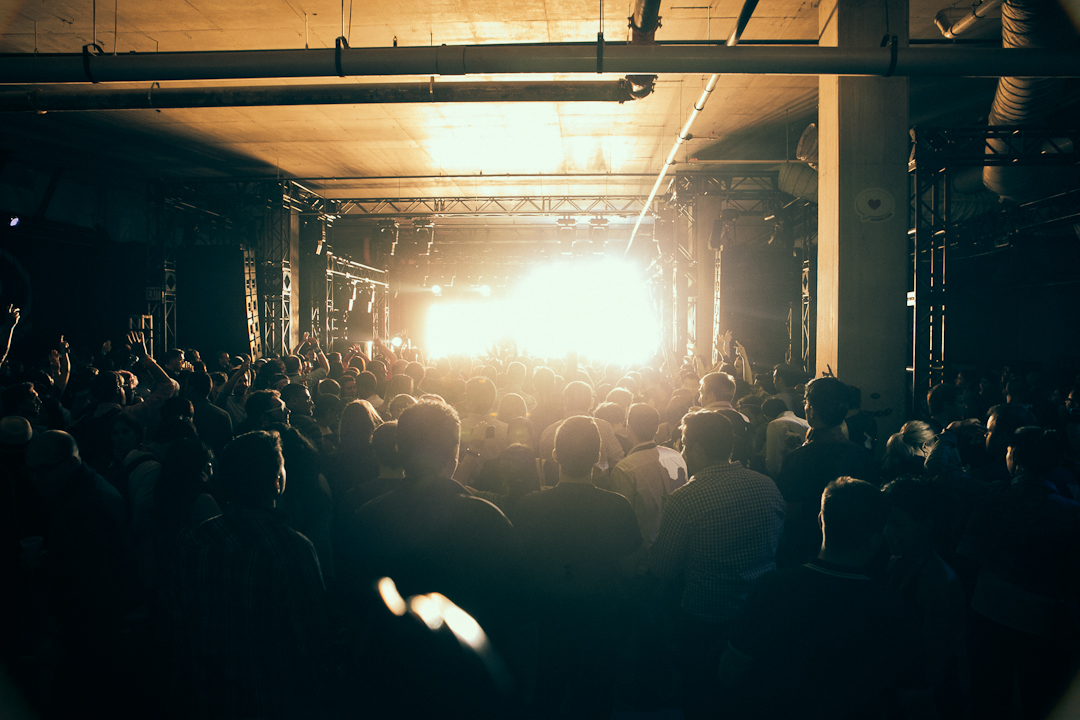 This year's Hotel was the largest we'd ever built, with 1000+ capacity, even better sound, and even more lights. (Check out our making-of album here.) And once the doors opened, it filled up with all the unquantifiable stuff that makes live music so exciting—exuberant crowds, dancing (with friends), dancing (with strangers), boosting up a crowd surfer, and watching the band play that song, the one you first heard on the Hype Machine a month ago, that is now in your Obsessions list. It's an incredible experience, and if you were at the Hotel this year, we're sure you have some of your own favorite moments. If you didn't make it, though, our partners Baebelmusic are putting up videos of full Hype Hotel sets every week—click here to watch.
None of this would have been possible without our presenting sponsor, Taco Bell, and their Feed The Beat program. Their support was essential in pulling off this gigantic endeavor, and our Hotel guests were especially grateful for all the free Doritos Locos Tacos and bean burritos they could eat (30,000 accounted for!) And of course, nobody left thirsty thanks to Miller, Tito's Handmade Vodka, and Cabin Fever Whisky. Another big thanks to Jakprints, Baeblemusic, High End Systems, and Orange Amps for helping us make the event so great.
Were you there? Were you skanking to The Specials? Did you jump on stage and dance with !!!? Are you the guy that passed me a joint during Toro Y Moi? Tell us, we love hearing your stories.
To jog your memories, browse the gallery from our Lensley videobooth. Thank you for coming, and we'll see you again next year!