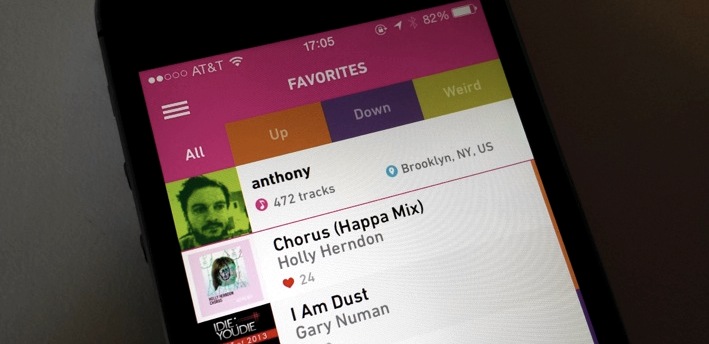 As you've discovered more and more music on Hype Machine, you've probably wished there was a way to categorize your finds. A way to revisit the dancey things while planning a party mix,  just hear the slower tracks, or find that spoken-word piece again. Now you finally can!
When favoriting a track, you can add it to one of three playlists—Up, Down, and Weird. These are the categories we use, but you can rename them (long-press the title, Emoji welcome!). You can also put your existing favorites into these categories. Just swipe across each track and pick the list that fits best. The tracks in each list show up in the same order as in your favorites.
This is among the most requested Hype Machine features, so we've put a ton of thought into making it fit the experience. Our goal since 2005 has been helping you find new music to fall in love with. You can stumble into all kinds of different stuff here, and these playlists will help you remember everything great you've found, in any category.
But really, I just can't wait for you to try this out. Let us know what you think!