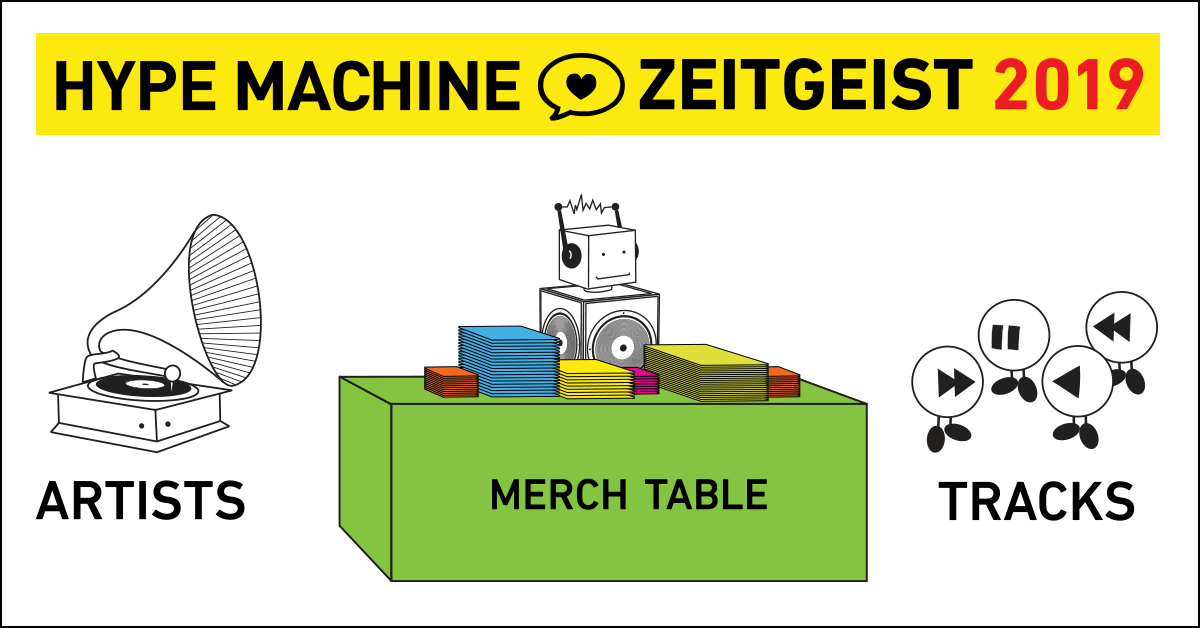 Revisit the best music of 2019 in our 13th annual Zeitgeist!
We analyzed our data for artists who made an impression with writers in our index. You can listen in two ways: the 25 Most Posted artists of 2019, and Breakthroughs—the artists making their Zeitgeist debut this year.
Hype Machine is sustained by our community of supporters. And because our supporters are some of the most passionate listeners here, they're also the best at spotting great new music. You can listen to their top finds in the Tracks playlist. (Supporters always have access to an exclusive Supporter Selects playlist—become a supporter to join in.)
As we reflected on the music that made our year, we wanted to find a way to thank the artists who made it. So we built Merch Table to find and buy your favorite releases on Bandcamp (it works with your favorites, and Spotify playlists as well). We know just how much direct support matters.
Thanks for listening with us this year.